We service all makes and models of ATV's, UTV'S, motorcycles & snowmobiles. We have many years experience and knowledge to professionally maintain, service or tune up your machine.
From your most current model to your classic, we can properly repair your machine. We guarantee it will be done right the first time.
Services Offered for ATV's & UTV's
Repairs to all makes & models of ATV's & UTV's
4 stroke & 2 stroke engine servicing
Complete engine rebuilds & refreshing
Valve adjustments, valve replacing & seal replacing
Cylinder honing, boring & replating 
Crankshaft repairs, cleaning & balancing
ATV/UTV oil & filter changes
Diff oil changes, seal replacing or bearing changing
Cooling system flush, testing & repairing
CV axle replacing, rebuilding & boot replacing
Wheel bearings, ball joints & tie rod replacing
Wheel alignments
ATV & UTV tire replacing & repair
Electrical testing & diagnostics
And more!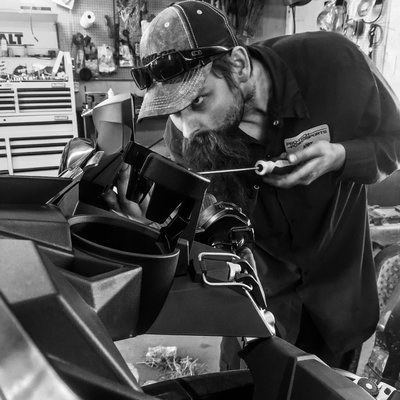 Services Offered for Snowmobiles
Repairs to all makes and models of snowmobiles
4 stroke & 2 stroke models
Complete snowmobile engine rebuilds & refreshing
Cylinder boring, honing or Nikasil replating
Crankshaft repairs
Clutch servicing & rebuilds
Shock rebuilding & pressurizing
Snowmobile track replacing & install
Stud installation & track drilling
Electrical diagnosing, testing & replacement/add-ons 
Installation of all Royal Distributing parts & accessories
Sled detailing & polishing
Machine frame & tunnel straightening
And more!
Contact Us Today to Book Your Next Service Appointment
Bring in your machine for a tune-up and start enjoying the outdoors stress-free with a reliable machine you know you can trust.
Shop rate and accepted methods of payment
Our shop rate is $95/hr. We accept cash, debit, credit card, etransfer, PayPal and bank drafts.