30-Day Engine Warranty
All of our pre-owned units come with a standard 30-day engine warranty. We stand behind our work to give you peace of mind.
email notifications
Save time and sign up to get notified via email when we add new products or new promotions.
Apply for Financing Online
Find the unit you're interested in and click or tap the "Apply for Financing" button!
Featured Parts
View all parts
We do not have any parts listed at the moment. Stay tuned!
Featured Accessories
View all accessories
We do not have any accessories listed at the moment. Stay tuned!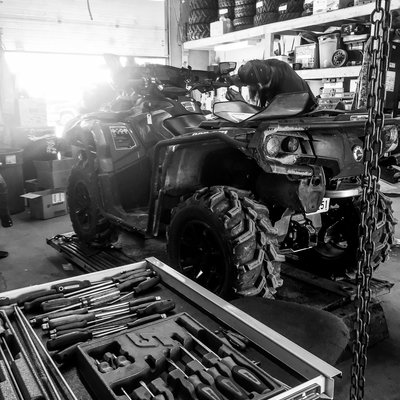 Sudbury's Best Small Engine Repair Service
We are proud to service the Greater Sudbury and Area since 2012. We buy, sell and service ATV's, UTV's, snowmobiles, motorcycles and more. We are the only authorized Segway Powersports dealer in Northern Ontario.